Spicy Tuna with Ketchup Sauce
Let's try this recipe so that we can feel a delicious tuna with spicy sauce.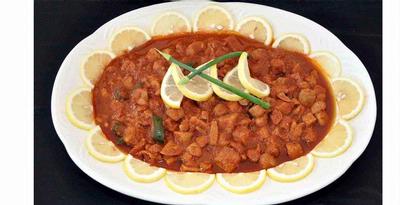 Spicy Tuna with Ketchup Sauce (kompas)

Spicy Tuna with Ketchup Sauce
Ingredients:
6 spring onions
2 cloves garlic
3 pieces of curly red chili
2 tomatoes, cut 4
2 tablespoons cooking oil
2 pieces of green chillies, sliced ??oblique
1 stalk lemongrass, crushed
350 g fillet of tuna, diced 2 x 2 cm
300 ml of water
3 tablespoons soy sauce Black ABC Gold
2 tablespoons fish sauce
salt
pepper powder
How to make:
1. Enter the onion, garlic, tomatoes, and red pepper in a blender, add a little water, puree.
2. Heat oil in a frying pan, saute briefly until fragrant green chilli. Add the spices that are mashed, stir-fry for 1 minute.
3. Add the lemongrass, tuna, water, soy sauce Black, and fish sauce. Cover and cook on a small ap for 45 minutes. Add salt and pepper to taste. Serve.