Mango Smoothies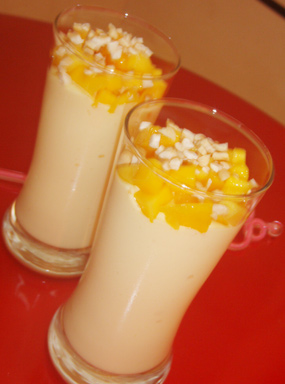 Material:
The 250 g cooked meat Arumanis mango , cut into pieces
2 tablespoons cream cheese
5 vanilla ice cream spade
100 ml plain yogurt
Topping:
1 tbsp roasted cashew nuts, chopped

Method:
* Sipakan two tall glasses.
* Enter the ingredients into a blender or food processor bowl.
* Process until smooth.
* Pour into serving glasses.
* Sprinkle cashew nuts.
* Serve immediately.
Mango Smoothies For 2 cups