When making orange juice, we often can not squeeze all the juice that is in the fruit. The reason, perhaps because the fruit is classified as hard, or you are not strong enough to squeeze the fruit.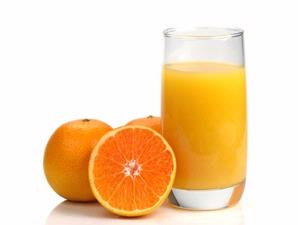 Easy Ways to Make The Citrus Squeeze(shutterstock.com/kompas)

Easy Ways to Make The Citrus Squeeze
To get all the orange juice until the last drop, put orange or lemon in the microwave. Heat for 10 minutes. This heat can make the skin and flesh of citrus fruit becomes softer and citrus cell walls become more fragile, so all easily squeezed orange juice.
After that, cut the orange against the fiber, making it easier squeezed oranges. By using one hand in the bowl, squeeze the lemon slowly so that your hand collected seed oranges and orange juice to flow into the bowl.