Christmas parties are getting closer, meals for serving family and guests should be prepared, if not just try to make a beautiful and cute cupcake. The manufacturing process is not too difficult and it certainly could be a favorite of children and adults. To be successful just look trick.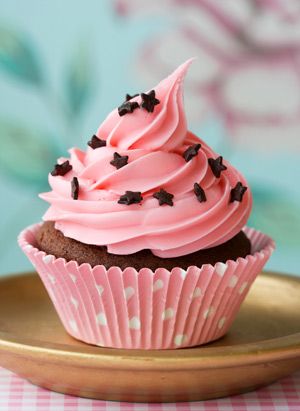 Cupcake Tips for Christmas (bringinghopehome.org)

1. mixing materials
Proper mixing technique to be one key to success making cupcake. Filter dry ingredients before mixing all the ingredients. In addition, measure ingredients accurately, because there is a surplus of materials can disrupt the batter.
Additionally, mixing the ingredients at room temperature will help avoid the formation of air bubbles in the batter. Too long whisk dough can also make cupcake be more fragile.
2. Pour batter
Try to distribute the same batter in each cup so as not different sizes. Using an ice cream scoop to flatten the cookie dough. This method helps you to make the cupcake the same height and have the same baking time. However, be sure to fill 3/4 cup part only.
3. bake a cake
Bake a cupcake was not too long, depending on the oven and the temperature. But be sure to heat the oven first, and check for ripeness when baking. Skewer with a toothpick in the center of the cake and make sure no batter attached. If there was no attached, then this cupcake is cooked. Do not be too long because it can make a cupcake bake this cake so burnt and hard. Also, do not forget to rotate the pan to flatten the heat.
4. storage
After the cupcake cooked, use a cooling rack to remove the steam. Place on a cooling rack for fifteen minutes to an hour. Avoid storing the cake in the refrigerator because it can make it dry. Cake should be stored in an airtight container at room temperature.
Enjoy your Cupcake :).