Vanilla Banana Smoothies
The creation of tea beverage, fresh smoothies. Just try the recipe Lipton Tea Mocktail, use flavored tea and vanilla infusion. Get the fresh drink for your family.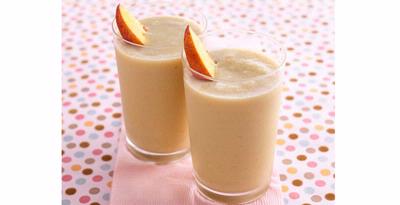 Vanilla Banana Smoothies Drink (kompas)

Ingredients:
1 cup boiling water
4 Lipton tea bag Vanilla
2 tsp sugar
1 banana
1/2 cup ice cubes
How to make:
A. Soak 4 tea bags Lipton Tea Vanilla in hot water, soak up 1 ½ minutes.
2. Put sugar and stir until blended.
3. Combine tea, bananas, and ice cubes, blend until smooth.